Monitoring Production Processes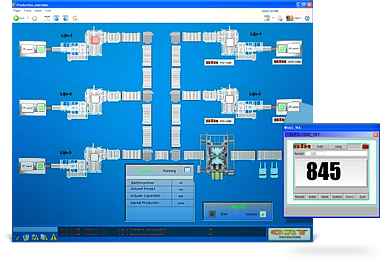 To monitor and operate complex production processes, we use a SCADA system (Supervisory Control And Data Acquisition).
This SCADA-software is an OPEN tool which can be easily configured for your production process.
CRT techniek has developed many tools for all common functions to control, supervise, monitor, datalog your production process.